Newark & Sherwood District Council
Newark | NSDC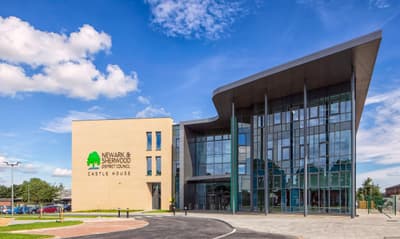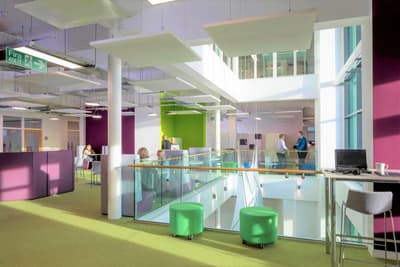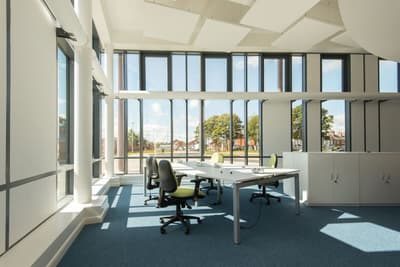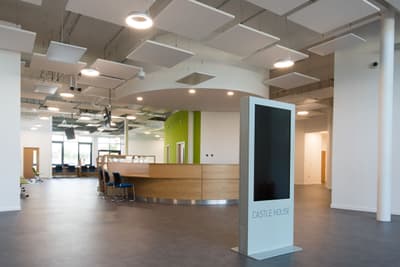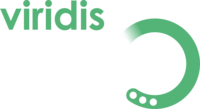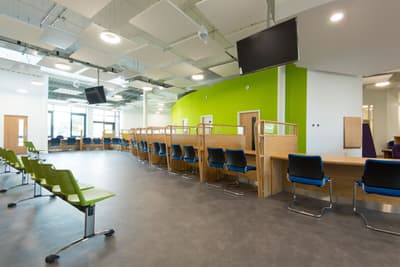 25%
Improvement in the RIBA 2030 Challenge Target
Nearly Zero, BREEAM Excellent
This modern three-storey building compromises a series of flexible spaces that include a job centre, customer services, council chamber and offices.
The three levels are mostly open plan and the building design maximises daylight and natural ventilation. Additionally, with solar protection to prevent summer overheating. Moreover, it has incorporated high levels of insulation, thermal mass, efficient energy systems, and an extensive array of building incorporated photovoltaic panels. All of these strategies have created a high energy-efficient building with very low carbon output.
Furthermore, the building promotes a healthy and enjoyable environment for its users and visitors and has achieved a BREEAM Excellent accreditation.
Get recognised for your contribution to Net Zero
It doesn't matter what kind of building you're working on; people are at the heart of it. When you design a building around the people who live and work there, considering its environmental impact during construction and operation, you and your building should be recognised for this. Whether your project is a modest building or a huge development, BREEAM allows you to compete for recognition on a level playing field. Our expertise allows you to navigate BREEAM and promote your success.