Electrical Services
We consider all your power options for a sustainable building that people love to live or work in.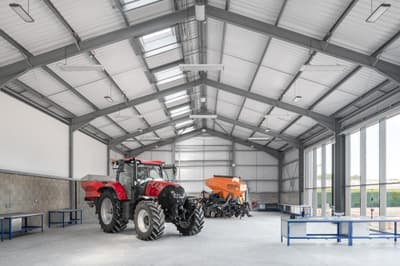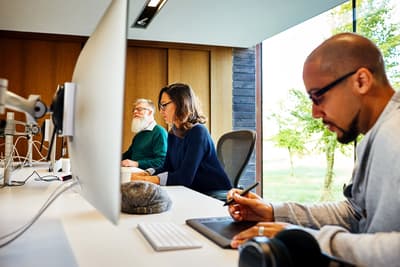 Electrical Services
Daylight, wind and water are all natural energy sources that can generate electrical power, through PV cells, wind turbines and hydro-electric systems. When you combine electrical energy from renewable sources and efficient electrical design, the magic really starts to happen – and means renewable energy can go much further. Rest assured, when you work with us, we make sure the lights stay on and that the electrical infrastructure in your building supports a comfortable environment.
Pumps and fans move air and water around your building, sockets provide power to your devices while alarms and security systems keep you safe. We plug your building in smartly to enhance the lives of everyone who lives or works there.
Heating
The simplicity of your heating controls can make or break the comfort levels of your building. You're always in control of your environment with our designs. We make sure your system is exactly as you want it; easy to turn on, off, up or down. Our breadth of knowledge and strong reputation for successful heating design mean you're assured of simple, easy-to-use systems that are just right for you.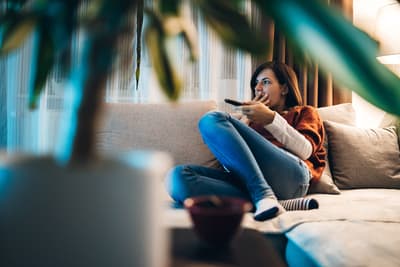 Electrical Distribution and Small Power
It's the little things that make the difference. A place to plug in your phone, grabbing a cold drink from the fridge, switching on the TV to watch the latest show. Whatever you need to power your life, we can help. We design our small power and distributions to fit around the way you live. The result is an optimum amount of power for all functions and layouts.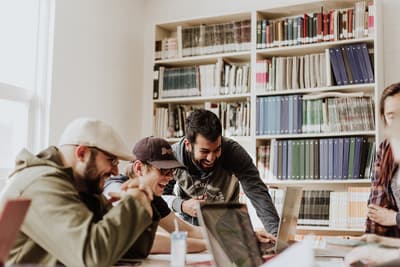 Fire Alarm and Security
Safety comes first. But when you look at safety documents, it's easy to get confused by all the jargon. Don't worry, we'll explain exactly what's required and how you can confidently pass – and exceed – all your safety requirements. We hope our fire systems are never needed, but we put time into perfecting them, just in case. You can relax in the knowledge that your building is safe in our hands.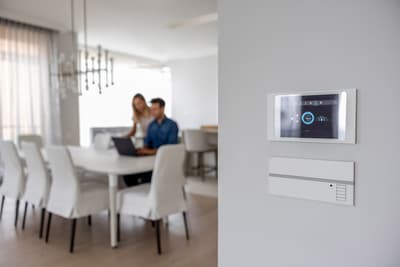 We put you in control
Shutting off the alarm, switching on the lights, turning up the heating, clicking on the kettle to start your day. As human beings, we all enjoy the feeling of being in control of our environment and our comfort. Electrical services such as incoming supplies, electrical circuit design, sockets, switches, spurs, alarms and controls allow us to live, work and play without too much effort.
We approach all these things with a spirit of innovation. When you engage us at an early stage, we will give you options for boosting your energy efficiency and explain them in a straightforward way – everything you need and nothing you don't.
Making the complex simple
We take the time to explain our solutions in a non-technical way, proposing options that allow you to turn systems on or off, up or down, as you see fit. Taking a pragmatic approach to electrical services allows us to create solutions that are not overly complicated and that are simple and effective to use. So what's the output? You'll get a set of electrical ingredients that are cost optimal, through installation, operation and maintenance – while being sustainable and energy efficient.
Because we take a smart approach to mechanical and renewables design, we can be innovative with electrical infrastructure and services. Plug and play buildings, passive design, integrated systems… they're all part of our toolkit. We consider electrical services not as a standalone item, but as a service that underpins how humans live and behave in buildings. Because we do this smartly, your building can be self-sufficient without reliance on the grid, either to a greater or lesser extent. Net Zero can't be achieved without electrical services joining up the dots of all the various systems and technologies of your building. As your electrical services expert, we are here to help you make it happen.
In a nutshell
• Advice on the optimum combination of natural and electrical power sources
• A bespoke suite of electrical services designed around your goals and ambitions
• Plug and Play buildings
• Passive design
• Integrated systems
Related Projects
See how our practical expertise and visionary thinking on electrical services helped put people in control of their environments. All Viridis Projects
Let's talk
Whether you're looking for plug and play ideas or want your building to be independent from the grid, get in touch.
From optimised energy solutions to passive design, our expertise can help you to achieve your goals. We'll recommend the perfect mix of electrical ingredients that respect your budget and timescales.
Ask us about how electrical services can help to drive sustainability and performance for your project.