Mechanical Design
We drive value and sustainability from the outset. When it comes to cost-effective energy efficiency, less is more.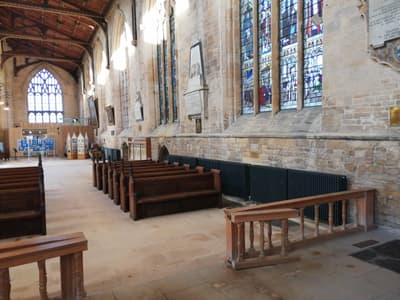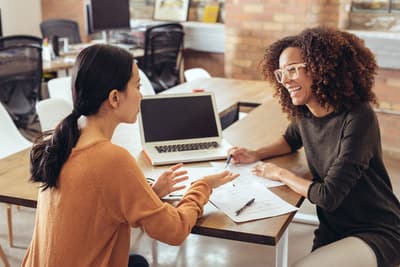 Mechanical Services
Our innovative approach to mechanical services drives value and sustainable design from the outset. When it comes to cost-effective energy efficiency, less is more.
Heating
A heating system that's easy to control is essential for comfort and wellbeing. We provide heating systems that put you in control. Depending on your needs, there are options for any traditional, low carbon or renewable heating technology for performance without compromise. Our expertise in providing simple, user-friendly heating solutions regardless of size and complexity is recognised throughout the UK.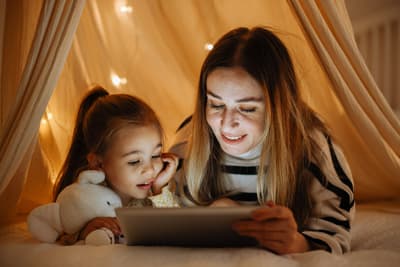 Hot and Cold Water
Whether it's taking a hot shower or pouring a drink, having easily accessible water at the perfect temperature is essential for comfort and wellbeing. Our smart hot and cold water systems minimise consumption and energy use – and provide more hot water with less storage. From tank, to tap, to shower, we can show you cost-optimal ways to get the water you need.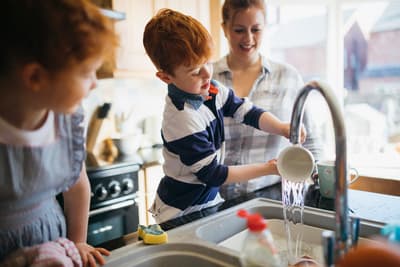 Ventilation
The principles that we use to design operating theatre ventilations systems are the same ones that we use for each and every ventilation system we make. We take inspiration from nature to create systems that are low in energy, noise and cold draughts. You are always in control of the air that you breathe with our superior ventilation system designs.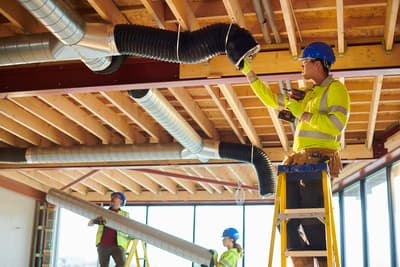 Drainage
Buildings are constantly active. From top to bottom and even under our feet, they're always busy. We don't often think about what happens to the water when it disappears down the sink or bathtub. But every building has a system of well organised routes directing the flow. Utilise our knowledge to control the way water moves around your building with designs so good, you won't notice they're there.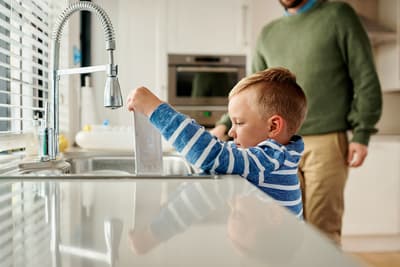 Putting people first
From turning on a tap to closing a door, people want to be in control of their own environment and comfort. Providing mechanical services such as heating, cooling, hot and cold water, ventilation and drainage allows us to live and breathe within our buildings without having to think very much about it. Because we approach mechanical services with an innovative mindset, we can support your building's primary functions simply, effectively and without much extra input from you. When we take on the challenge of optimising your mechanical services, we add, change and refine only what's necessary to give you the best result.
We take the complex and make it simple
Our creativity and innovation allow us to deploy mechanical services in a way that minimises complexity. The result for you is a suite of mechanical services that are thoughtfully considered and cost optimal – during both installation and operation. We'll strip back the jargon and share with you our straightforward ideas for your project.
Let's get pointed in the right direction
Orientation of your building has a huge effect on mechanical services. The height between floors does too. At the early stages of a build, you can use passive approaches to building layout, design and orientation to eliminate the need for mechanical services. Flank walls can help to keep western facing offices cool in warmer months. Increased window area allows for greater amounts of natural ventilation and daylight.
How insulation sustainably wraps a building (not too much, but not too little) can have a significant impact on energy loads. Understanding that mechanical services don't sit in splendid isolation but are directly influenced by building design helps us to harmonise passive and traditional mechanical approaches. As mechanical services experts, we're here to help you optimise your building in a cost-effective way.
In a nutshell
• Advice on optimising all your mechanical services, including water, ventilation and insulation
• Recommendations on building orientation
Related Projects
By taking a fresh look at every aspect of mechanical services, we made a real difference on these exciting projects. All Viridis Projects
Let's talk
From the orientation of your building, to the kind of taps you choose, there are thousands of ways to make an impact on your project's energy performance.
Put our expertise and innovation to work devising a suite of mechanical services that will deliver maximum results with minimum complexity. We'll explain everything in a straightforward way, always taking your unique goals and ambitions into account.
Get in touch and talk to our team about how mechanical services can transform the sustainable performance of your building.