Glasshouse Street
Nottingham | Megaclose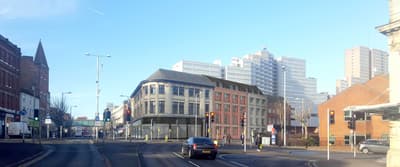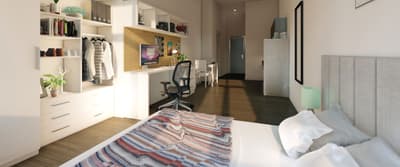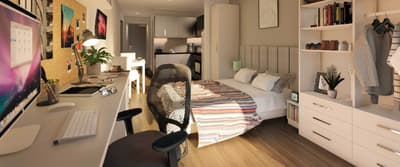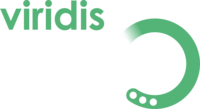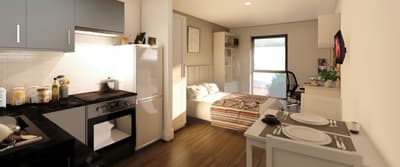 36%
Improvement over the RIBA 2030 Challenge Target
Sustainable Communities
A mixed-use 5 storey development of 92 studio apartments and 220m² of commercial space.
The aim of this project was to achieve a low-maintenance, low-energy and resource-efficient development. As a team, we devised strategies that would allow the project to accomplish this in the most cost-effective manner.


We designed an intelligent hot water system that allowed us to harness energy beyond water heating and that helped reduced storage and transmission losses.

In addition, we also designed an intelligent ventilation system that provided indoor air quality whilst at the same time reducing ventilation heat losses. Additionally, we specified efficient lighting, equipment, and systems, and with all these strategies and more, we were able to reduce the operational energy well below the RIBA 2030 target.
Let's talk
Whether you're looking for plug and play ideas or want your building to be independent from the grid, get in touch.
From optimised energy solutions to passive design, our expertise can help you to achieve your goals. We'll recommend the perfect mix of electrical ingredients that respect your budget and timescales.
Ask us about how electrical services can help to drive sustainability and performance for your project.