Building Regulations
Use our expertise to build sustainable, cost-effective buildings that tick all the right boxes.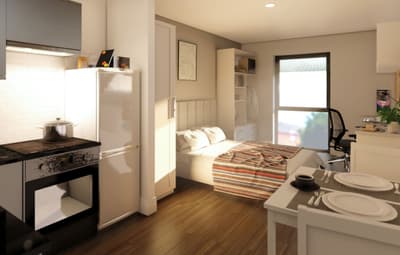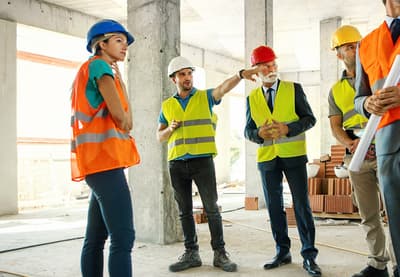 Planning and Building Regulations
Achieving Net Zero is a golden thread that runs through today's planning and building regulations. You can rely on us to support you with sustainability appraisals, energy appraisals and statements, including passive design support. Our knowledge and expertise will help you through your project journey to develop cost-optimal sustainable nearly zero or net zero buildings.
All the passion in a practical way
Our informed approach to your project will help you get to Net Zero while staying on the right side of all planning and building regulations. Because while we want to help save the planet, we want to help you achieve your goals and ambitions too. We use our creative energy, know-how and innovation to guide you successfully through all planning and building regulations. If you're thinking that all this means big costs to you, think again. We will always look for cost-optimal solutions that are sustainable for your project. It's a key part of what makes us different.
We're full of surprises
Our expertise and experience mean we can often spot cost and energy savings that others miss. For example, you might not need as much insulation as you think to get cost-optimal results. Our knowledge and expertise give you all the information you need to make effective, sustainable decisions.
We get down in the detail
The route to energy efficiency might not be as long, complicated or costly as you think. We'll help you make your existing buildings work harder and become more energy and cost efficient. Our pre-assessment service will give you a framework to build on. This may include energy efficiency renewables or re-zoning of your building. We'll also look at energy flows – how energy moves through windows, walls, floors and roofs. Sometimes it's the smallest detail that will make a difference, and we'll help you find all those marginal gains. From Sustainability Appraisals to Energy Statements, Viridis is your planning and building regulations expert.
In a nutshell
• Expert advice on all relevant planning and building regulations
• Pre-assessment service
• Energy and sustainability appraisals
• Energy statements
• Energy flow assessments
• Passive design support
• Advice on cost-optimal sustainability
Related Projects
See how our expertise in planning and building regulations made a sustainable difference to these successful projects. All Viridis Projects
Let's talk
If navigating planning and building regs is starting to feel like an obstacle course, we're here to help.
Because we understand all the nitty gritty detail of regulations, we'll be able to guide you through it smoothly and painlessly. You may be surprised to find that getting to Net Zero is easier than you think.
We'd be happy to help you achieve your goals while staying on the right side of all the rules and regs.